Ozone Hydrotherapy
Background of Ozone Therapy
Ozone therapy is a well-established form of alternative and complementary medical therapy in mainland Europe. Its applications have been in use around the world by alternative health care professionals for over fifty years.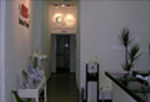 Ozone can be introduced to the body in many ways, including through water absorption, injection, transdermal application or insufflation (leaking the gas into the body at very carefully controlled levels).

Many people, including doctors and biochemists, believe ozone has remarkable healing properties, especially so with the advent of precise medical ozone generators.

Since 1990, hundreds of articles have been published in medical journals reporting positive outcomes of medical ozone research and application for a range of pathology.

Ozone Hydrotherapy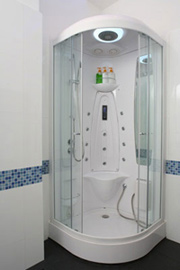 Ozone has excellent therapeutic properties and uses. For instance we can use its antioxidant stimulating capabilities, its anti-viral, anti-bacterial, and anti-fungal properties. Ozone is also an immune system modulator, and has powerful analgesic properties. From a naturopathic perspective, ozone supports body detoxification, and helps with cleansing the lymph system.

Studies now show that many of the ailments that human beings suffer from tend to take root in a low oxygen environment. For instance, fungus, yeasts and many bacteria are anaerobic and can only live in a low oxygen environment. If these life forms are exposed to a high oxygen environment, they simply die and can be disposed of by the body.

Essentially ozone is a "supercharged" oxygen atom. It is made up of three oxygen atoms rather than two. The highest natural levels of ozone are found at the seashore and in forest/mountain locations, places where you automatically feel refreshed. The invigorating air after a thunderstorm is a result of ozone; so is the smell of naturally dried laundry on a clothesline.
Ozone hydrotherapy is a simple and highly effective way of administering ozone. It combines ozone with the healing powers of hydrotherapy (water), by attaching an ozone generator to a mat that is placed at the bottom of a bath, producing a type of Jacuzzi effect. But in instead of just normal air bubbles, you get millions of micro-size ozone bubbles will be emitted from the mat that can easily be absorbed by your skin and of course inhaled.
Ozone hydrotherapy is an excellent adjunct when treating respiratory illness, it improves circulation and is particularly helpful in overcoming the harmful developments in diabetes. It also helps reduce inflammation and pain. It boost the immune system, and helps the body neutralize and get rid of harmful wastes and toxins, as well as so much more!
Medical conditions that Ozone Hydrotherapy may help alleviate:
• Bacterial, viral, fungal, parasitic infections
• Cancer
• Physical recovery & healing
• Circulatory problems
• Respiratory illness (asthma, pneumonia, bronchitis, flu and emphysema)
• Immune system disorders
• Arthritis
• Skin conditions
Combining Ozone Hydrotherapy with Hyperthermia Therapy
Hyperthermia Therapy is a type of medical treatment where the body tissue is exposed to high temperatures so as to destroy cancer cells or render them more responsive to conventional cancer treatments like radiotherapy and chemotherapy.

Hyperthermia can kill cells directly. However, for cancer and other medical ailments, it is best used in combination with other treatments as advised by doctors. Hyperthermia serves to increase blood flow to the warmed area, doubling perfusion in tumors, while increasing perfusion in normal tissue by ten times or more. This enhances the delivery of medications. Hyperthermia also increases oxygen delivery to the area. For patients undergoing radiotherapy, the radiation effect on cancer cells can be more effective with hyperthermia.

When used in combination with Ozone Hydrotherapy, the efficacy is even more pronounced. Both therapies are painless, carry no side effects, and require no medication.
How is the treatment done?
• Sitting & relaxing in an ozone hydrotherapy tub (submerging your body and limbs fully in water), you will be bathed by millions of powerful bubbles, delivering an intensive hot massage that penetrates deep into your muscles, joints & internal organs.

• As you relax in the warm ozone hydrotherapy, your pores will automatically open to allow the ozone to gently penetrate and oxygenate your whole body for a thorough detox and healing.
Benefits of using Ozone Hydrotherapy
| | |
| --- | --- |
| Prevents | : Premature Aging, Nerve-Related Diseases, Cold and Flu, Allergies, Tumors and Cysts, Strokes, Degenerative Diseases etc. |
| Combats | : Depression, Chronic Fatigue, Tiredness |
| Relives | : Muscle Aches and Pains |
| Neutralizes & Eliminates | : Environmental Toxicity, Stomach Acid, Lactic Acid |
| Improves | : Circulation, Digestion, Heart Function, Mood, Mental Agility |
| Energizes | : All Cells in your body |
| Fights | : Infection, Lung Disorders, Bronchial problems |
| Kills | : Bacterial, Viral fungal, Parasitic infections |
| Weakens | : Cancer cells |
| Detoxifies | : Lymph and every cell in body |
| Breaks down | : Cellulite and Cholesterol |
Disclaimer
These statements have yet to be evaluated by the FDA and MOH. These products have yet to be endorsed by FDA and MOH to diagnose, treat, cure or prevent any disease. The information provided on this site is for informational purposes only and is not intended as a substitute for advice from your physician or other health care professional or any information contained on or in any product label or packaging. You should not use the information on this site for diagnosis or treatment of any health problem or for prescription of any medication or other treatment. You should consult with a healthcare professional before starting any diet, exercise or supplementation program, before taking any medication, or if you have or suspect you might have a health problem. You should not stop taking any medication without first consulting your physician.



(You can find our disclaimer at the end of the page under Treatment, Cancer Support)