iWell Negative Ion Sheet (Only available in Singapore)
Description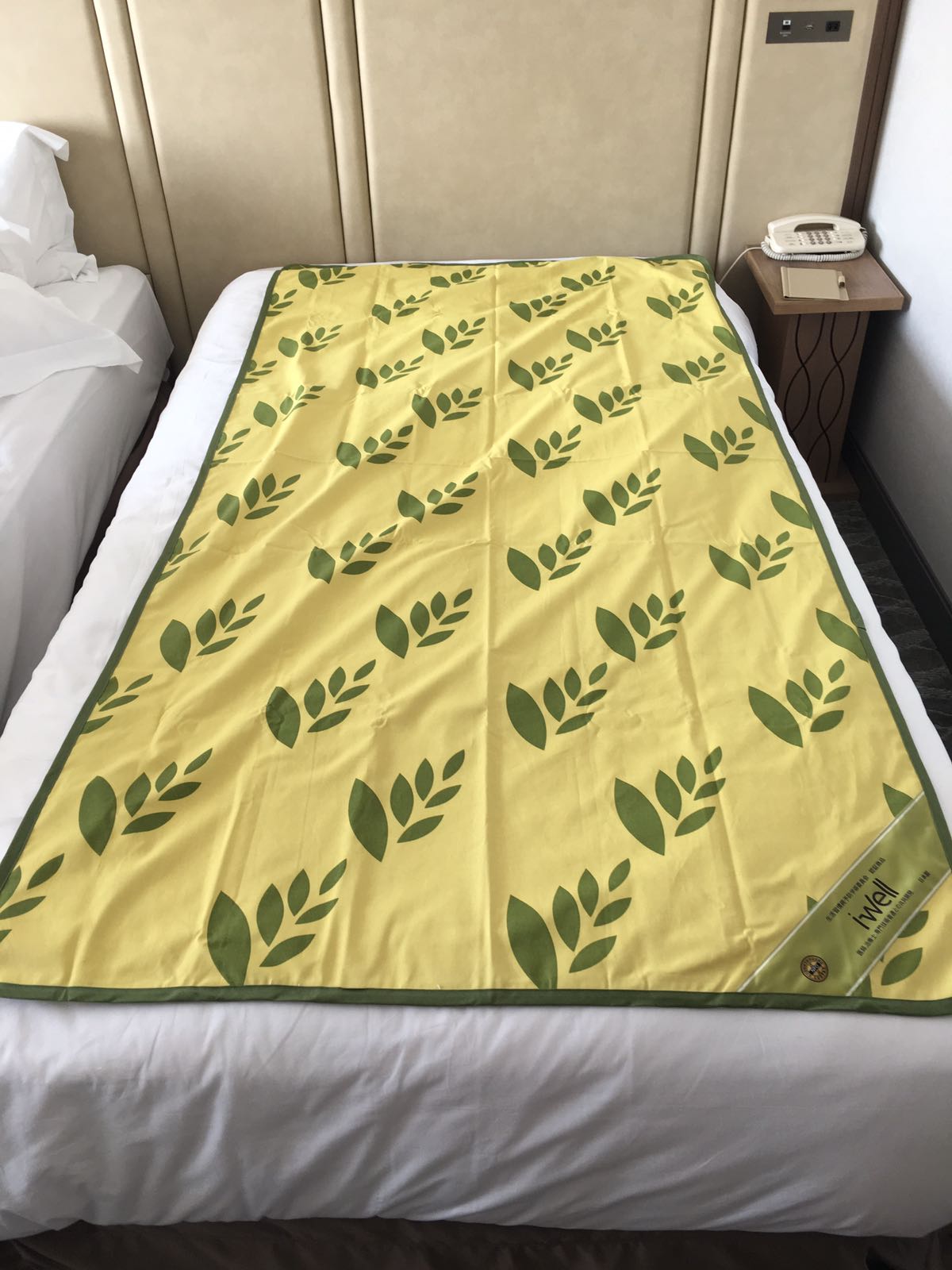 iWell Negative Ion sheet is a 100% cotton bedsheet (single-sized) that has the bedrock bath effect.
Bedrock Bathing is a body warming folk remedy originated in Tamagwa Onsen, Akita prefecture. In this remedy, each person lies down on a mat spread on a rock warmed up by volcanic geothermal heat. It is said that the remedy improves the body's immunity through the effect of far-infrared ray and low-level radiation.
Features
· Emits over 1,800/cm3 negative ion constantly
· Deodorizes 99.9% of the environment where the mat is being placed
· Increases blood flow velocity by 16%
· Produces the growing light beam that warms the core of the body to promote blood circulation and enhance metabolism
· Provides the Bedrock Bath effect with more than 20 types of high-function minerals ores
· No electricity required
· Does not compromise the comfort of your own mattress
FAQ
1. Can the iWell negative ion sheet be washed?
Yes, it can only be hand-washed with normal room temperature water. No detergent is required.
2. Will the negative ions be lesser after each wash?
It is specially made in such that even with many wash, it will not lose much negative ions.
3. Can it be used with heating pads like the heated matteress or pillows in cold countries?
It will be still very functional if the heat of the item is not too intense.
Order Form