Terahertz Smart Instant Hot Water Dispenser (Only available in Singapore)
Description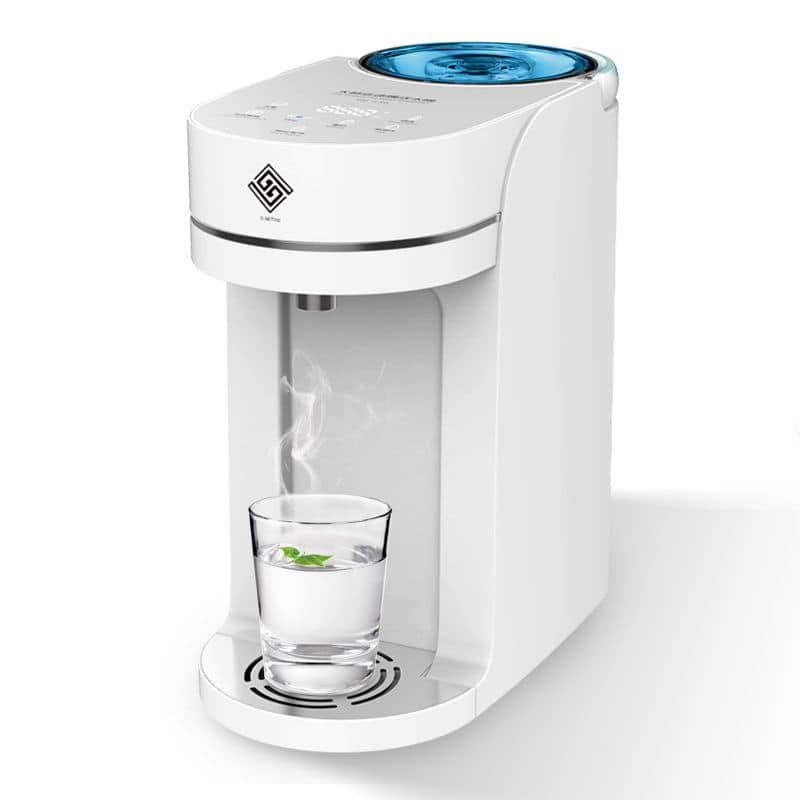 The Terahertz Smart Instant Hot Water Dispenser is is a healthy water machine that uses the most advanced terahertz energy generator. It releases 0.96 THz waves to act on water molecules, so as to change the hydrogen bond structure of water molecules through terahertz wave and obtain stable straight chain arrangement of the small molecules of the water.
Feature 1 : Stability straight chain of small molecules of water
Feature 2 : Low viscosity than normal water
Benefits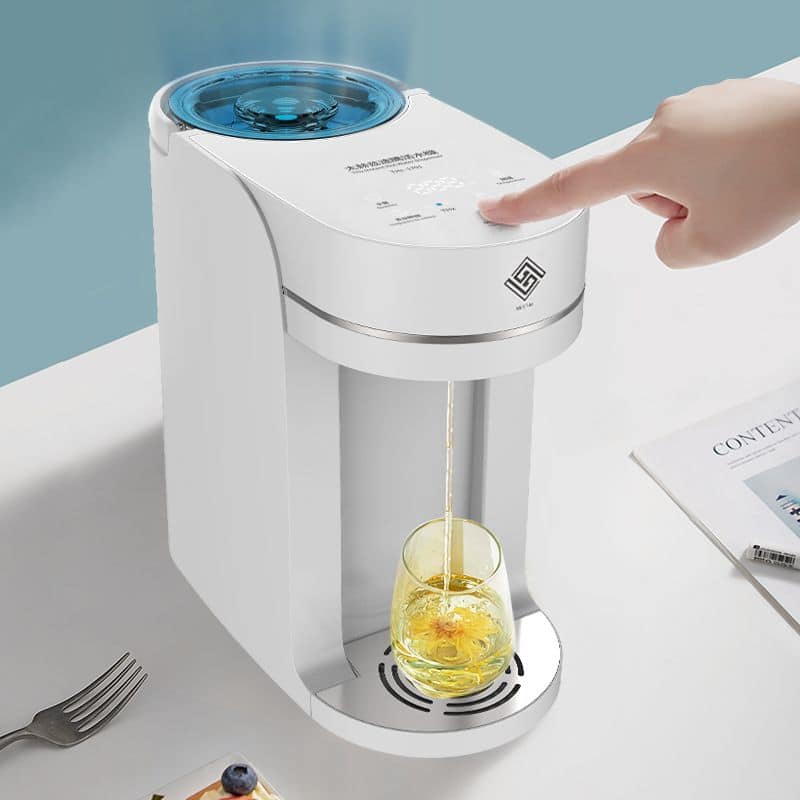 With one touch heating ability, frequent drinking of Terahertz water will help:
• to enhance the activity of the human cells,
• reduce blood viscosity,
• discharge toxins from the body,
• repair every body cell and
• make the body healthier with more vitality.
Features
3 Main Functions of Terahertz Resonated Water:
1) Anti-Radiation — Anti-bacterial mutations, protecting cells
2) Antioxidant — Anti-pigmentation, promote supple skin, anti-aging
3) Antibacterial — (Anti-Escherichia coli 89.4%; Anti-Trichophyton rubrum 86.6%) Improve intestinal health balance, reduce dermatitis, regulate sensitive skin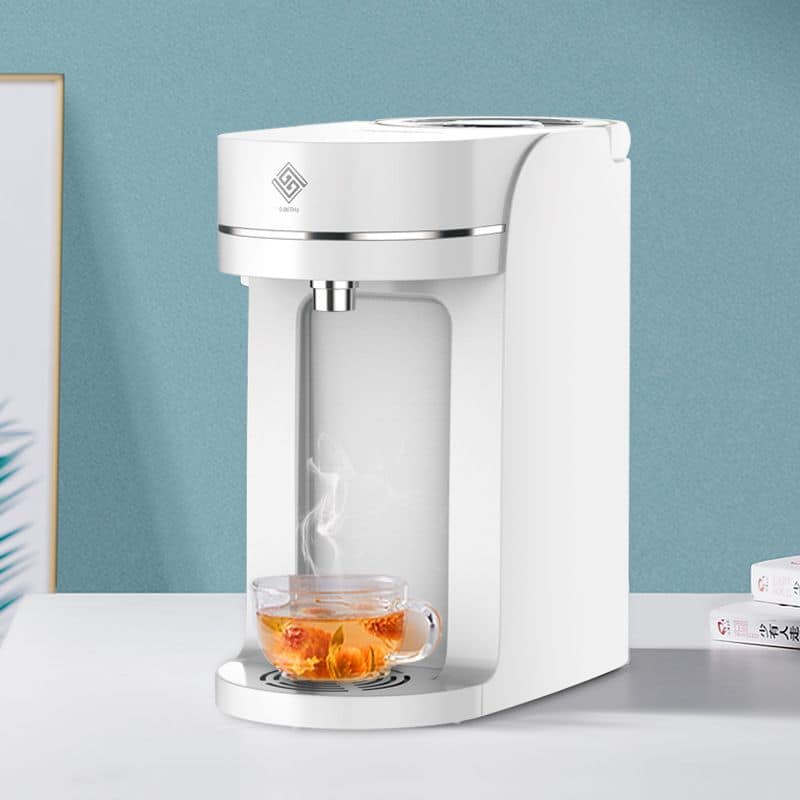 Features of THz Smart Instant Hot Water Dispenser:
• Heat-up in 3 seconds and can be used directly
• Instant THz Healthy Water
• The Terahertz Healthy Water Promise
• 6 types of temperature (LED Screen-display)
• Five water volume for selection (150ml - 500ml)
• Intelligent memory function
• Soft-touch screen integrated operation: Automatically turn to sleep mode after 30 seconds; Inactivity for Screen Energy Saving
FAQ
1. Can I drink Terahertz healthy water every day?
Yes, as long as your body can absorb it. In fact, it is recommended to drink it every day especially for people who are having serious illnesses. Elderly people are advised to consume lesser amount while people with pacemaker or taking strong heart medication are advised not to drink it at all.
2. How to use the THz Smart Instant Hot Water Dispenser ?
Please see attached picture for usage guide.
3. What are the different types of water temperature ?
There are 6 different temperatures to select from - 25°C (room temperature), 45°C (milk), 55°C, 65°C, 75°C/85°C and 100°C (boiling).
Order Form